Working...

Sperry 6th Grade Academic Bowl Team Earns 2nd Place at State Competition
Sperry 6th graders on the Middle School's Academic Bowl team know a lot about a lot. These eight students are the representatives of the school's 5th/6th Academic Bowl Division in the Oklahoma Junior Academic Bowl Association. They have used their knowledge of mathematics, language arts, literature, science, social studies, humanities, and the fine arts in games throughout the year. After placing 3rd in the regional tournament, the students got the chance to compete with teams from around the state at the March 30 OJABA State Tournament. Sperry played six games in the tournament and brought home the 2nd Place plaque.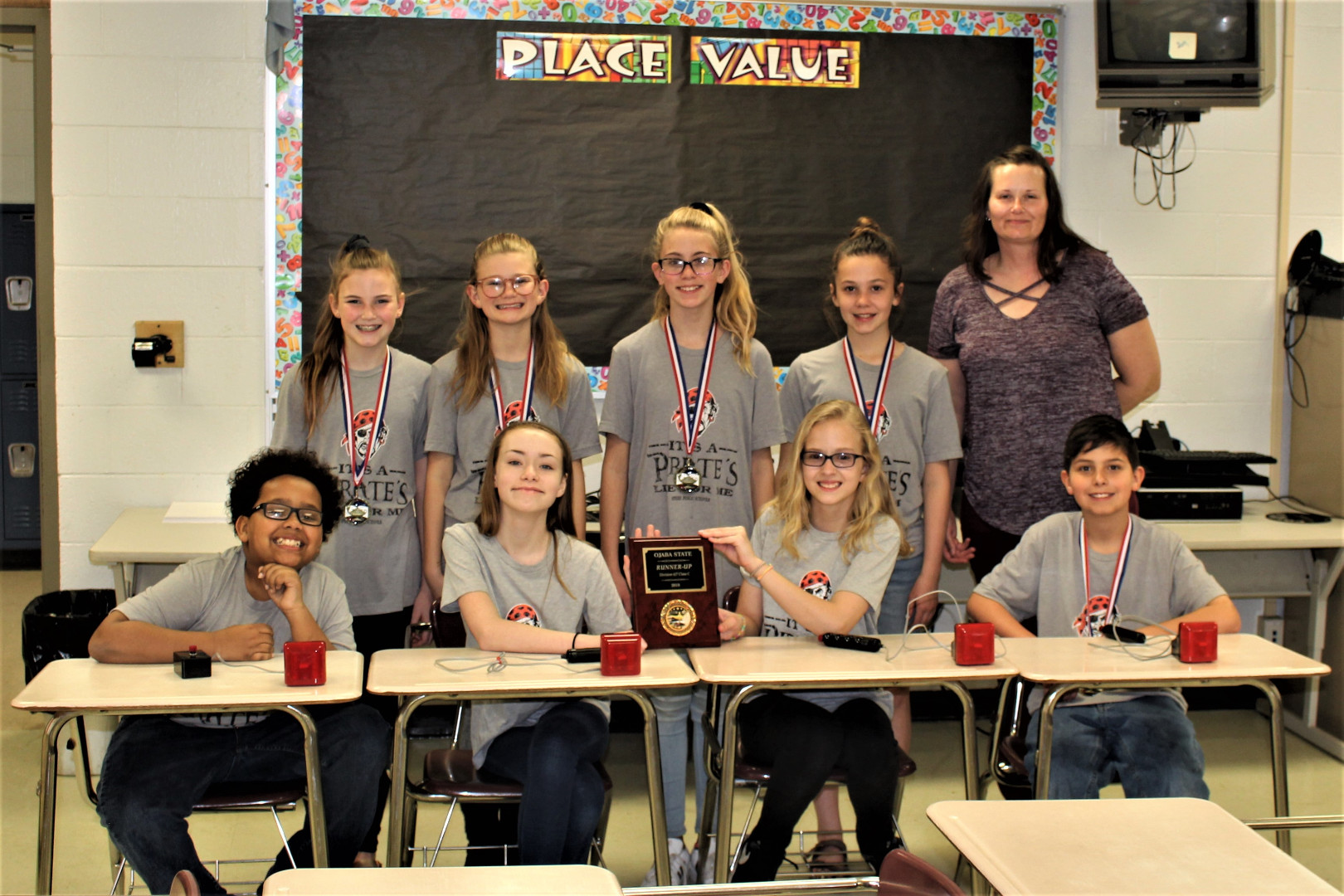 From Left to Right, Front Row: Chris Akers, Mariah Vigneron, Piper Briggs, Levi Ford. Back Row: Camryn Wiles, Isabel Edgar, Cailyn Tillman, Callie Wilson, and Team Coach Mrs. Audra Briggs.