Perfect attendance is something to be celebrated, and Sperry Middle School made sure the 6th, 7th, and 8th Grade students who have gone through the first 9 weeks of school without missing a single day of class received appropriate accolades for their dedication to attendance.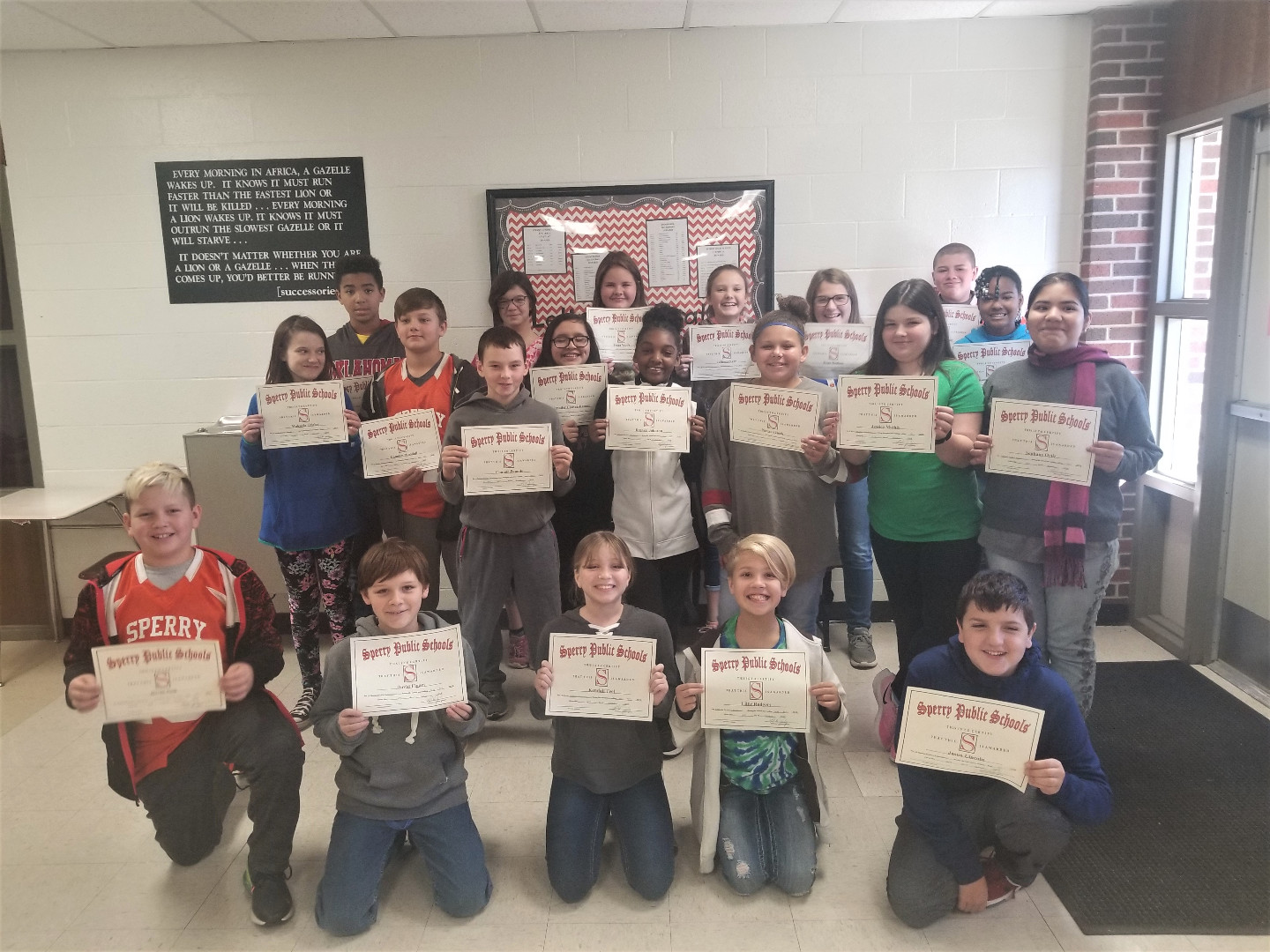 6th Grade perfect attendance:
1st Row: Devin Sam, David Figart, Kendall Teel, Lillie Rodgers, Jason Lincoln
2nd Row: Maykala Trisler, Camden Woodall, Jennifer Chavez-Rangel, Connor Pounds, Rayven Jihnson, Neveah Beck, Jessica Mathis, Sephany Ortiz
3rd Row: Isiah Fellows, Aubrey Sappington, Tessa Wolfe, Julieona Kerr, Hope Hodson, Dalton King, Kamya Barrett
7th Grade Perfect Attendance:
1st Row: Devin Robinson, Bryndon Mitchell, Chris Akers, Taylor Hunt, Ashlynn Woodard
2nd Row: Laci Delancy, Isabel Edgar, Cailun Tillman, Sydney Cavin, Kaitlynn Carter, Tyler Jobe
Not Pictured: Chris Scott, Mallory Emberson, Vanessa Saldivar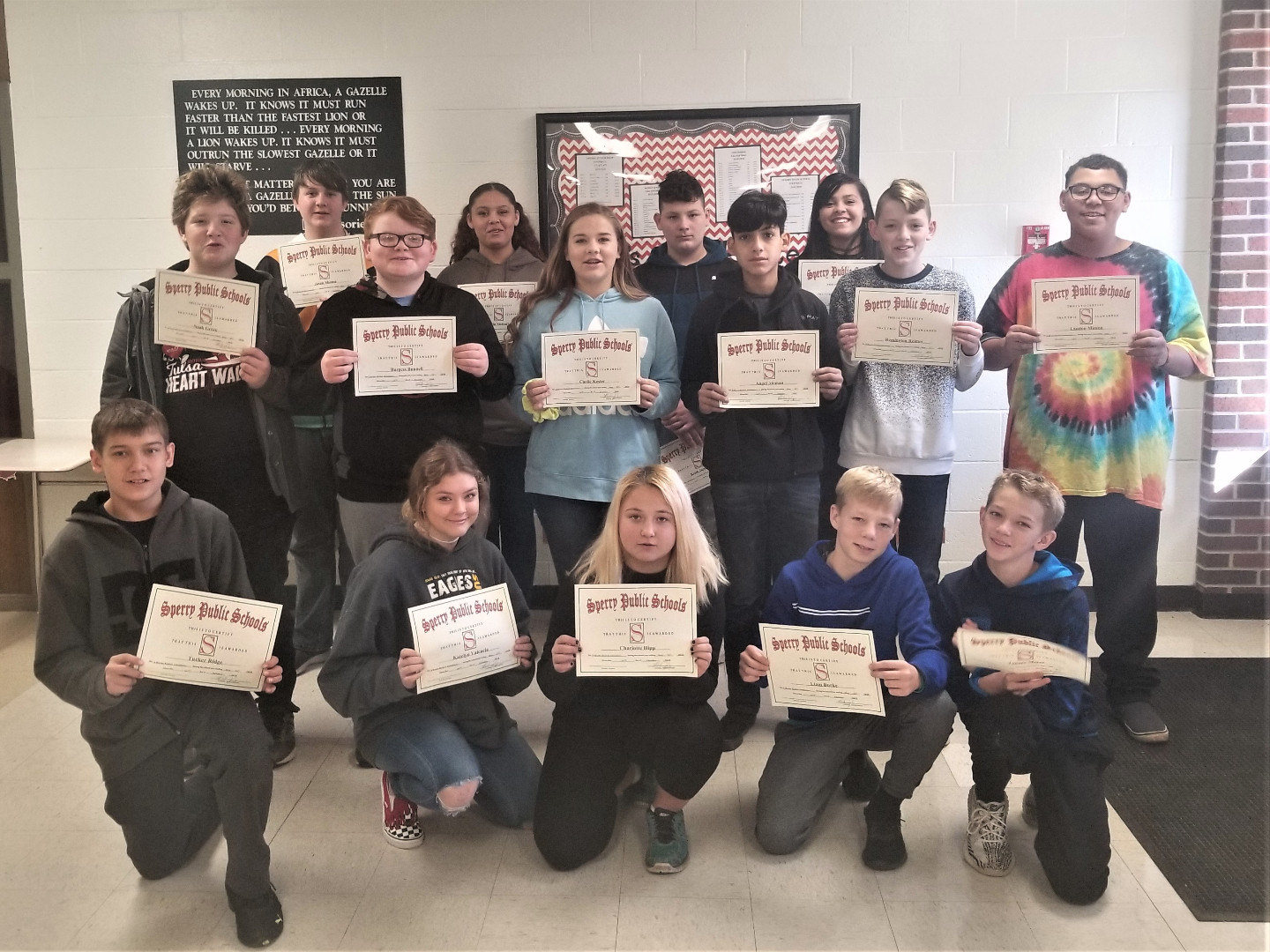 8th Grade Perfect Attendance:
1st Row: Tucker Ridge, Katelyn Valencia, Charlotte Hipp, Liam Burke, Tanner Meyer
2nd Row: Noah Green, Burgess Bunnell, Carlie Kester, Angel Aleman, Remington Reimer, Landon Minton
3rd Row: Jason SHouse, Erin Stewart, Keith Jacobson, Autumn Stewart
read more
Member of our 4H Team recently spent an afternoon making our school look awesome. They weeded and replanted new flowers and plants in the brick planters located in the center of our campus. As well as weeding and replanting plants in front of . . .
The district will have to inform the publisher of how many 2020 Sperry Yearbooks to print before too much longer. While the district tries to order more than what were pre-sold, if the 2019 Yearbook sales are an indication, . . .