Working...

Breakfast in the Classroom to Continue at Sperry Elementary and Middle School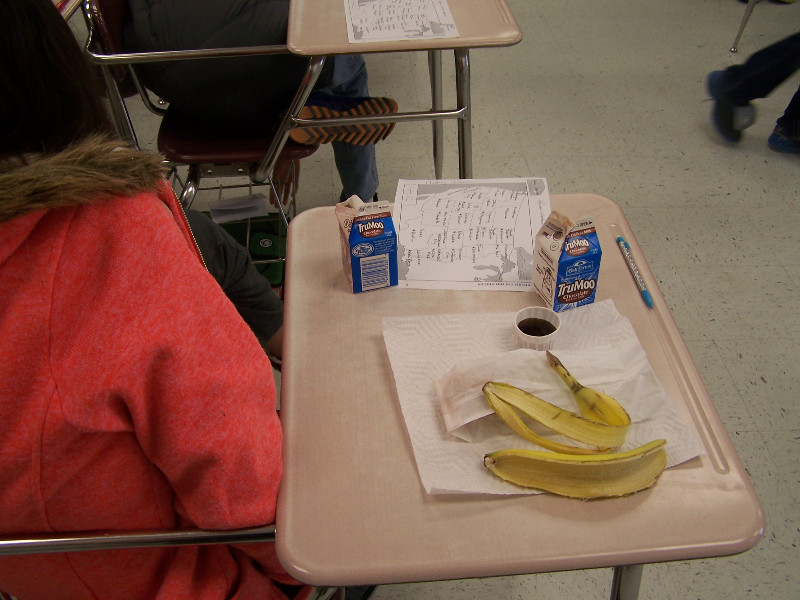 Since February, Dr. Beagles has been giving monthly update reports to the Board of Education about students receiving breakfast at Sperry Elementary and Sperry Middle School through the Breakfast in the Classroom program. The program, serving students in Pre-Kindergarten through 8th grade allows every student in those grades to receive a free breakfast at school. Through this program, students go to their regularly scheduled class at the start of the school day, and a count is taken of all the students who want to receive breakfast that morning. Breakfast in the Classroom is a national program designed to ensure all students are provided healthy breakfast choices to start their day, with each nutritionally balanced meal offering healthy choices and always include milk and/or juice. Sperry's Elementary and Middle Schools piloted the program throughout the second semester as part of a study of student participation, influence on instruction, and possible effect on student academic performance.
The teacher performs regular duties while students eat their meal and begins the day's first lesson as usual. Students engage in learning to be responsible as well. Picking up the meal cartons prepared by the food service staff, cleaning the area where they have eaten, and placing the carton with empty wrappers and other trash outside the classroom for collection. "The number of students eating meals has skyrocketed," Dr. Beagles noted about the program. "In December, less than 200 students in grades Pre-Kindergarten through 8th grade were eating breakfast, and by the end of May, that number was nearing 800. That's more than 500 students every morning who are eating breakfast at the start of the day.
"Statistics have long shown the importance of beginning the day with a healthy breakfast," Sperry School Board President Jeff Carter said, "but in today's world we too often rush around in the mornings and neglect this important meal. I was pleased when Dr. Beagles brought information about this program to the Board of Education. We recognized right away how this could positively impact many of our students, and that is why I am so glad that it will continue in the 2015-2016 school year."