Working...

Pirate Wrestlers Grapple to State Championships
The Pirates crowned two state champions, one taking out another former state champ in the finals, at the Class 3A State Wrestling Tournament last weekend at the State Fairgrounds in Oklahoma City.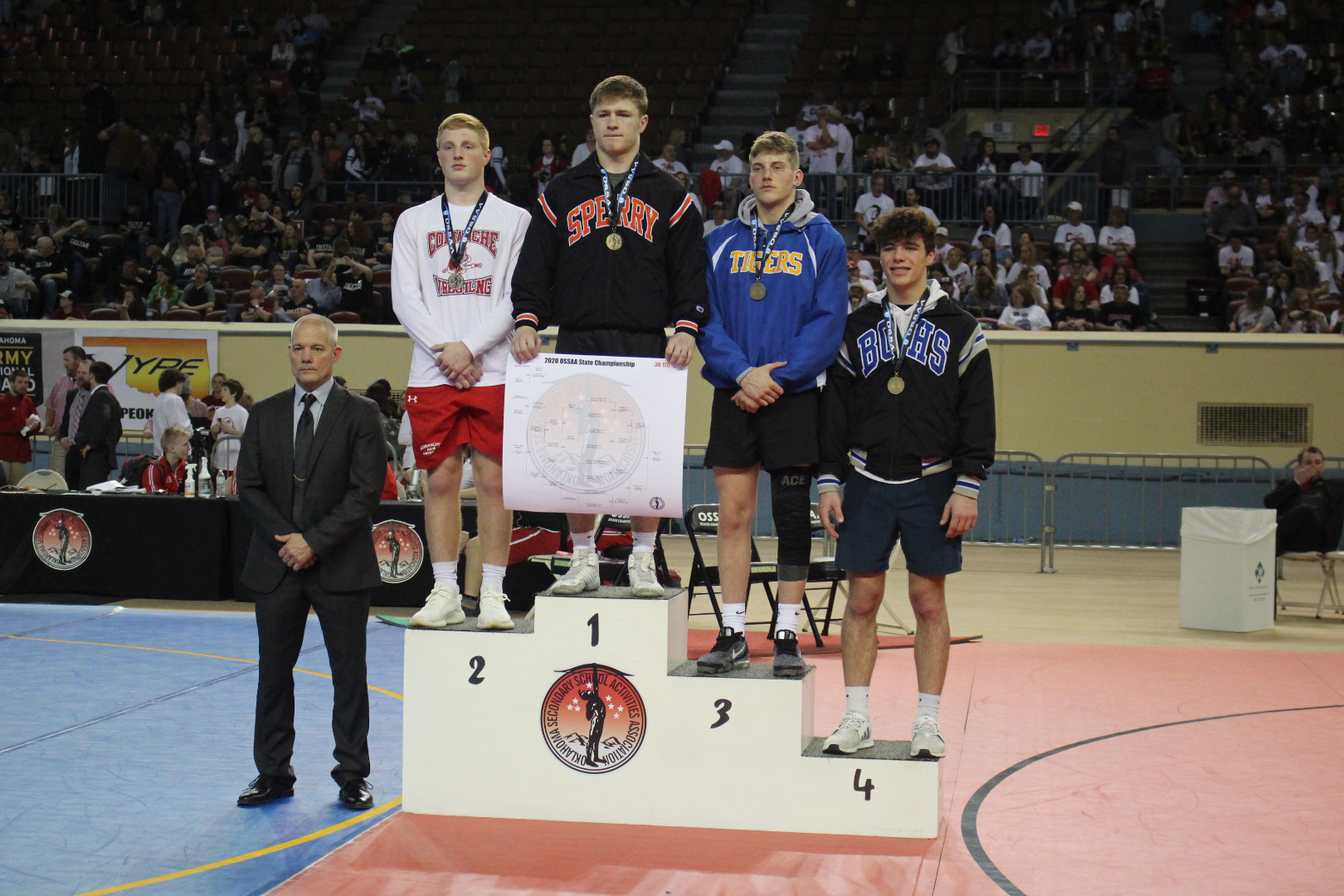 Sperry High School senior Bryce Carter beat Cade Cook of Comanche with a 4-2 sudden-victory win in the 170-pound finals again for Carter's second consecutive 3A title. Carter beat Cook for the title last year, taking the title from the 2018 champion, and this year he refused to give it back.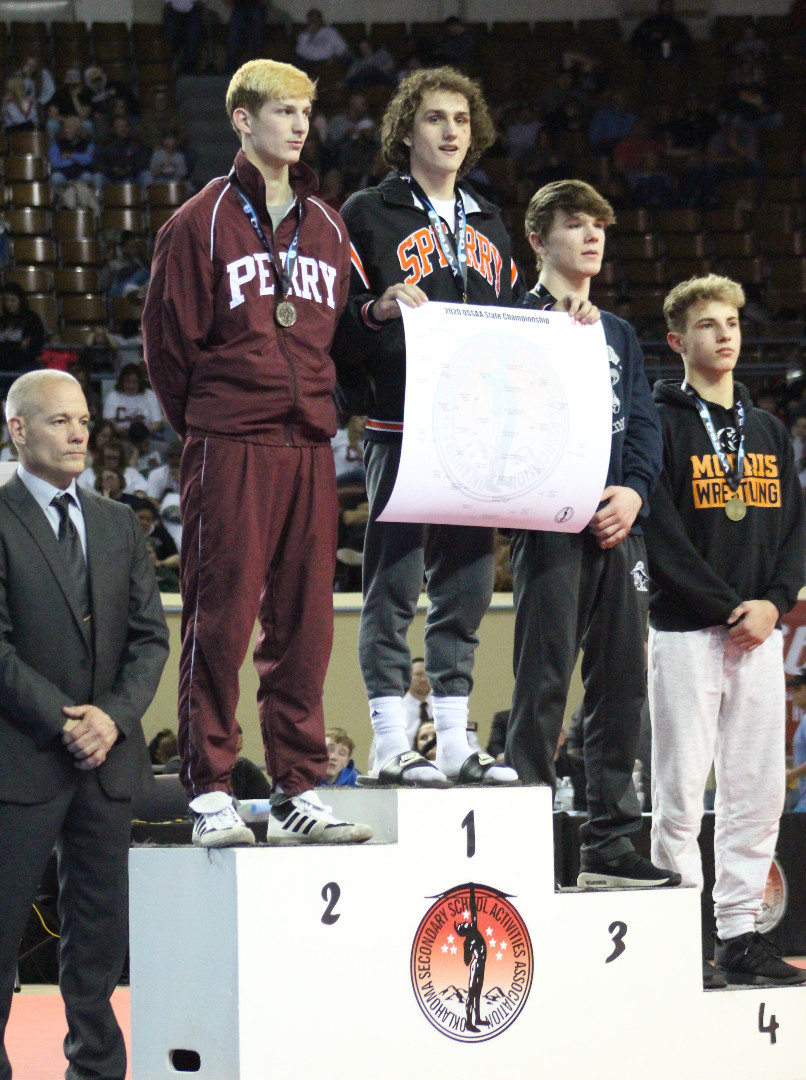 Pirate Eli Benham won the gold at 132 pounds, defeating Perry's Logan Smith 5-3 in sudden victory.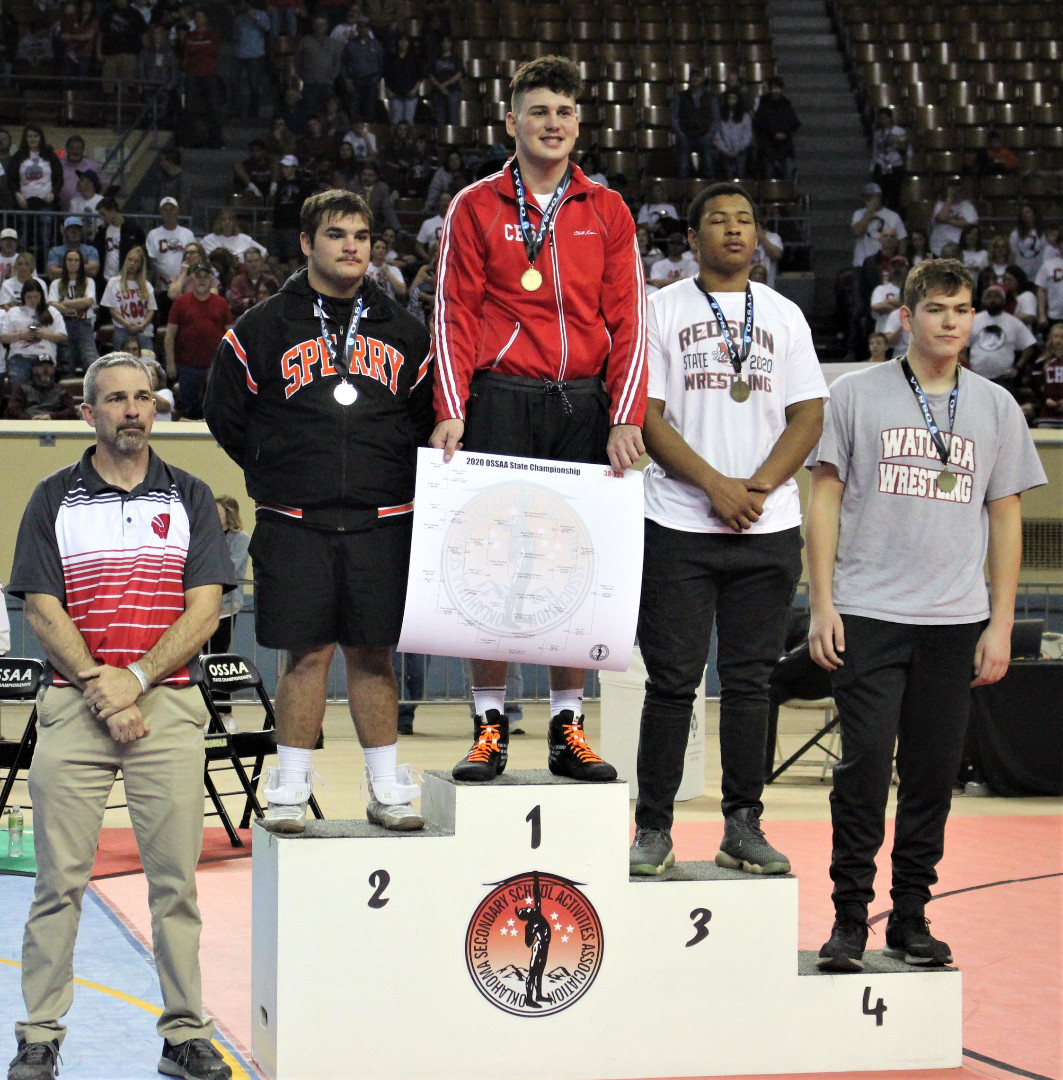 Levi Juby reached the finals at 220 pounds but lost to Konnor Doucet of Comanche. Doucet is a four-time state champion.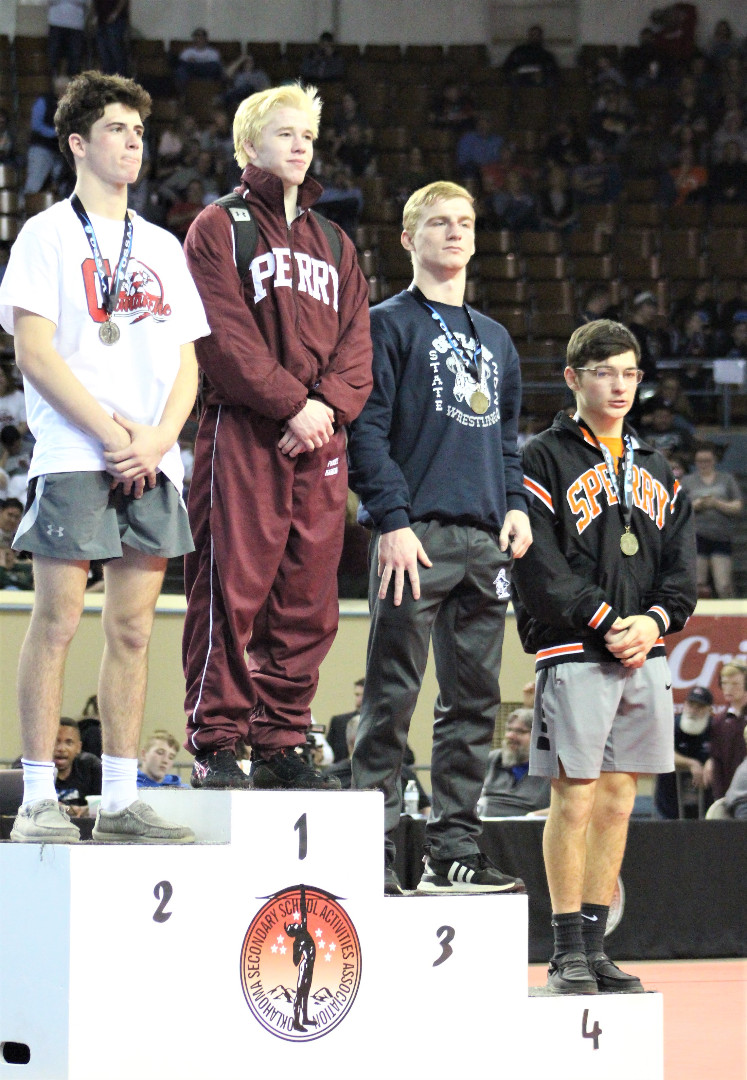 Sperry senior Cooper Park also earned the Pirates team points, finishing fourth at 145 pounds.
Senior Stormy Weathers (152 pounds), juniors Connor Cosgrave (285) and Seth Jackson (195), and sophomore Chayse Cormican (113) also represented the Pirates at State but did not place.
As a team, Sperry finished third in 3A after winning the east regional last week. Comanche won the team trophy with 111 points, followed by Perry with 97 points.